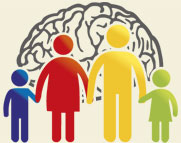 para espanol
Esta página web es propiedad de Mónica Oganes Murray, MA, Ed.S. / Psicóloga Escolar Licenciada.
Nuestra página web personalizada, las imágenes de contenido, gráficos, etc, estan protegidos por derechos de autor de los Estados Unidos. Nuestro logo es una marca registrada. Las entidades que no honren este derecho serán sancionadas con todo el rigor de la ley. Todo el contenido y las imágenes en esta página web no pueden ser copiados, clonados, reproducidos, distribuidos, transmitidos, exhibidos, publicados o transmitidos sin el permiso expreso por escrito de Mónica Oganes Murray, MA, Ed.S. / Psicóloga Escolar Licenciada. La recopilación, organización y visualización de esta página web, nombre de la empresa, texto, gráficos, logotipos, diseño, iconos de botones, etc. son propiedad única y exclusiva de Mónica Oganes Murray, MA Ed.S. / Psicóloga Escolar Licenciada.
Esta página web y su contenido son sólo para fines informativos y no constituye un acuerdo entre el visitante y Mónica Oganes Murray, MA, Ed.S. / Psicóloga Escolar Licenciada. La información no se proporciona en el curso de una relación paciente-cliente y no pretende sustituir el consejo de su médico de atención primario. Le pedimos que no envíe información confidencial a través de correo electrónico. Eliminaremos toda la comunicación de esta naturaleza a menos de tener su autorización por escrito para poder usar el correo electrónico para comunicarnos con usted sobe situaciones confidenciales.
Contratar a un psicólogo es una decisión importante que no debe ser basada únicamente en la publicidad. Antes de decidir, pida que le enviemos información gratuita sobre nuestras calificaciones y experiencia y/o póngase en contacto con nosotros personalmente para hablar sobre su tema específico. De acuerdo con nuestras obligaciones profesionales, estamos comprometidos a mantener la privacidad de los asuntos relacionados con nuestros clientes actuales y anteriores. No revelaremos la información personal del cliente que se obtenga en el curso de nuestra representación sin su consentimiento escrito, o como lo requiera la ley. Como proveedores de salud mental, nos adherimos a nuestros estándares profesionales de confidencialidad que son mucho más estrictos que la confidencialidad exigida por la ley. Nosotros protegemos su información confidencial y seguiremos protegiendo su información personal no pública, en conformidad con nuestras obligaciones profesionales.
En nuestra representación, podemos recopilar información personal no pública acerca de usted que estará proporcionada por usted, o se pedirá con su autorización o consentimiento. Nosotros no divulgaremos esta información a nadie a menos que usted lo autorice, o como lo requiera la ley o los códigos aplicables de la responsabilidad profesional que rige la ley. Con el fin de proteger la confidencialidad de su información personal, mantenemos salvaguardas físicos, electrónicos y de procedimiento que cumplen con nuestros estándares profesionales.
Descargo de responsabilidad:
Tomamos medidas razonables para proteger la información de identificación personal que usted transmite a través de nuestra página web, y para proteger la información contra pérdida, mal uso y acceso no autorizado, revelación, alteración o destrucción. Sin embargo, ninguna transmisión por Internet es completamente segura o libre de errores. La página web de vez en cuando contiene enlaces a otras páginas web e imágenes. La inclusión de este tipo de imágenes y enlaces, sin embargo, no constituyen referencias ni avales de las entidades vinculadas. Mónica Oganes Murray, M.A., Ed.S. específicamente se exime de cualquier responsabilidad por las posiciones tomadas por los usuarios en sus casos particulares o por cualquier malentendido por parte de los usuarios de esta página web o cualquier página web vinculada. Mónica Oganes Murray, M.A., Ed.S. se reserva el derecho de cambiar, modificar o enmendar esta política en cualquier momento.
Si tiene alguna pregunta acerca de nuestra política expresada aquí o sobre nuestro aviso de prácticas de privacidad, por favor no dude en ponerse en contacto con nosotros.
Privacy and Terms of Use
This website is the property of Monica Oganes Murray, M.A., Ed.S. / Licensed School Psychologist.

Our custom website, content images, graphics, etc., is protected by United States copyright law. Our logo is trademarked clearly on our site. Any entities not honoring this will be prosecuted to the full extent of the law. All content and images herein may not be copied, cloned, reproduced, distributed, transmitted, displayed, published or broadcast without the expressed written permission of Monica Oganes Murray, M.A., Ed.S. / Licensed School Psychologist. The compilation, organization, and display of this website, company name, text, graphics, logos, layout, design, button icons, etc) are the sole and exclusive property of Monica Oganes Murray, M.A. Ed.S. / Licensed School Psychologist.
This website and content herein is for informational purposes only and does not constitute any agreement between the visitor (viewer) and Monica Oganes Murray, M.A. Ed.S. / Licensed School Psychologist.  The information is not provided in the course of a patient-client relationship and is not intended to substitute for medical advice from your primary care physician.  We request that you do not send confidential information via email. We will delete all communications of this nature unless we have written authorization from you to use email to communicate with you.
 The hiring of a psychologist is an important decision that should not be based solely upon advertisements. Before you decide, ask us to send you free, written information about our qualifications and experience and/or contact us personally to discuss your specific issue of concern.  In accordance with our professional obligations, we are committed to maintaining the privacy of matters pertaining to our current and former clients. We will not disclose personal client information that we obtain in the course of our representation without your express consent, or as otherwise required by law. As mental health providers, we are bound by our professional standards of confidentiality which are far more stringent than the confidentiality required by this new law. We protect your confidential information and will continue to protect your nonpublic personal information in accordance with our professional obligations.
During our representation, we may collect nonpublic personal information about you that is either provided by you, or is procured with your authorization or consent. We do not disclose this information to anyone unless authorized by you, or as otherwise required by law or applicable codes of professional responsibility governing lawyers. In order to protect the confidentiality of your personal information, we maintain physical, electronic, and procedural safeguards that comply with our professional standards.
Disclaimer:
We take reasonable steps to protect personally identifiable information as you transmit it to our site and to protect such information from loss, misuse, and unauthorized access, disclosure, alteration, or destruction. However, no Internet transmission is ever completely secure or error-free.  This website occasionally contains links to other web pages and images. The inclusion of such images and links, however, does not constitute referrals or endorsements of the linked entities. Monica Oganes Murray, M.A., Ed.S. specifically disclaims any responsibility for positions taken by users in their individual cases or for any misunderstanding on the part of users of this website or any linked websites. Monica Oganes Murray, M.A., Ed.S. reserves the right to change, modify or amend this policy at any time.
Should you have any questions regarding our disclaimer here or our notice of privacy practices, please do not hesitate to contact us.